Welcome to Norton Medical Centre Online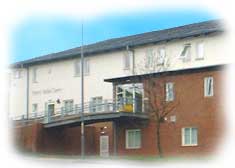 Here you will be able to find a wide range of information about the practice and the services we provide. At Norton Medical Centre we pride ourselves on delivering first class medical services to each of our 17,500+ patients. The practice operates a personal list system, meaning that all patients, including children have been allocated a named, accountable GP. We constantly strive to improve the care for our patients by acting upon the feedback we receive.
Integrated Urgent Care Service
From 1st April 2017 there will be some changes to the urgent cares services in Stockton and Hartlepool. Please see the video below for further information.
7-Day Extended Access
Hartlepool & Stockton Health are offering 7-day access to GPs, Nurses, and Healthcare Assitants at three practices across Hartlepool and Stockton. Appointments can be booked by calling Norton Medical Centre during normal working hours.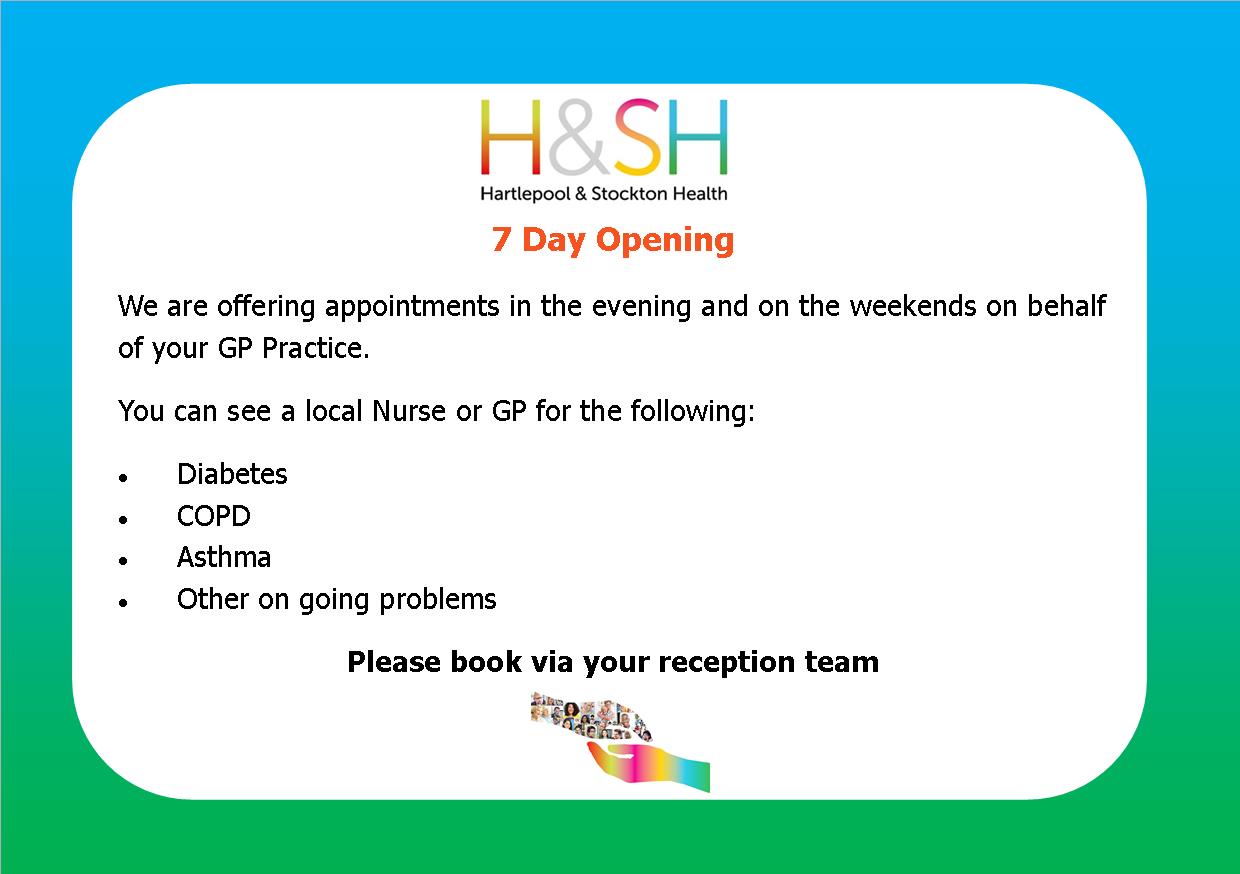 IMPORTANT NOTICE FOR PATIENTS
It is with great sadness that we have to inform our patients of the sad news of the unexpected death of Dr Christopher Ditchburn on 22nd December 2016.
Patients who were previously under the care of Dr Ditchburn have been temporarily allocated to one of our GP partners until such time as the Practice recruits another GP. Please ask for your named accountable GP the next time you need to contact the Practice.
We politely request that patients do not call us just to find out who their new GP is, as this may cause delays for patients requiring medical attention. We thank you for your understanding.
The NHS Friends and Family Test
You can now provide feedback on your experiences at Norton Medical Centre by completing a short survey. Your feedback is greatly appreciated and will help us to improve our services.
View the latest results from the Friends and Family Test