Welcome to Norton Medical Centre Online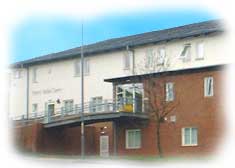 Here you will be able to find a wide range of information about the practice and the services we provide. At Norton Medical Centre we pride ourselves on delivering first class medical services to each of our 17,500+ patients. The practice operates a personal list system, meaning that all patients, including children have been allocated a named, accountable GP. We constantly strive to improve the care for our patients by acting upon the feedback we receive.
Changes to 'Dr First' ring back service
From 4th April 2016, access to telephone consultations via our 'Dr First' ring back system between 4.00pm and 6.00pm will be restricted to patients who have an urgent clinical need to speak to a doctor on that day. Callers who wish to discuss on-going treatments and routine minor ailments will be asked to call back the following day between 8:30am and 4:00pm.
This restriction is introduced after consultation with our Patient Group and reflects the popularity of 'Dr First' since we introduced it to:-
Give patients who are unwell and need a consultation an easy and rapid new direct route to our doctors.
Help us to minimise the length of time patients wait for routine face to-face consultations.
This popularity is reflected not only in the number of calls our doctors handle overall, but in the growing number of call-back requests concerning issues that patients would not otherwise have made appointments to discuss.
Together with a noticeable trend in recent months towards patients ringing later in the day, this has been making it increasingly difficult for our doctors to respond rapidly to call-back requests from patients with urgent clinical needs.
The introduction of the two hour restriction is designed to resolve this issue while continuing to provide a fast and convenient alternative route to consultation for all our patients.
Why do the receptionists ask what's wrong with me?
If you are phoning for an appointment with the doctor the receptionist will ask you for brief details of your problem; this is so we can deal with the most urgent calls first. If you are not comfortable sharing this information, don't worry, just let the receptionist know. Please be reassured that your personal information and health matters will always be kept in the strictest of confidence by all members of staff.
The NHS Friends and Family Test
You can now provide feedback on your experiences at Norton Medical Centre by completing a short survey. Your feedback is greatly appreciated and will help us to improve our services.
View the latest results from the Friends and Family Test