Welcome to Norton Medical Centre Online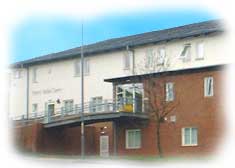 Here you will be able to find a wide range of information about the practice and the services we provide. At Norton Medical Centre we pride ourselves on delivering first class medical services to each of our 17,500+ patients. The practice operates a personal list system, meaning that all patients, including children have been allocated a named, accountable GP. We constantly strive to improve the care for our patients by acting upon the feedback we receive.
IMPORTANT NOTICE FOR PATIENTS
It is with great sadness that we have to inform our patients of the sad news of the unexpected death of Dr Christopher Ditchburn.
Any patients of Dr Ditchburn who are experiencing medical problems should contact the Practice as normal.
The NHS Friends and Family Test
You can now provide feedback on your experiences at Norton Medical Centre by completing a short survey. Your feedback is greatly appreciated and will help us to improve our services.
View the latest results from the Friends and Family Test