Welcome to Norton Medical Centre Online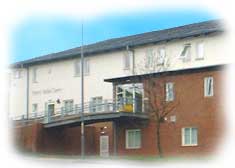 Here you will be able to find a wide range of information about the practice and the services we provide. At Norton Medical Centre we pride ourselves on delivering first class medical services to each of our 17,000+ patients. We constantly strive to improve the care for our patients by acting upon the feedback we receive.
The NHS Friends and Family Test
You can now provide feedback on your experiences at Norton Medical Centre by completing a short survey. Your feedback is greatly appreciated and will help us to improve our services.
View the latest results from the Friends and Family Test
Get Involved
We are currently seeking patients a wide variety of patients to join our Patient Reference Group. Regardless of age, gender or medical conditions we would love to hear your views.
There are many ways to make a difference to Norton Medical Centre. You can join our Patient Group, Patient Reference Group, complete a comment form when you visit the practice or complete our online survey.
For more information about how you can help us to improve your medical care, please visit the Patient Participation section of the website.