Welcome to Norton Medical Centre Online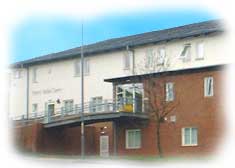 Here you will be able to find a wide range of information about the practice and the services we provide. At Norton Medical Centre we pride ourselves on delivering first class medical services to each of our 17,000+ patients. We constantly strive to improve the care for our patients by acting upon the feedback we receive.
Christmas and New Year Opening Hours
The practice will be closed on the following dates over the Christmas and New Year period:
Wednesday 25th December 2013
Thursday 26th December 2013
Wednesday 1st January 2014
Regular opening hours will apply on all other dates.
Dr First - a new appointment system
In April 2013 the surgery began a trial of a new service that will help you to get the appointment you need, when you need it.
If you want advice about a health problem, you can have a telephone appointment and speak directly to your doctor by phone on the day that you call. You can use the telephone appointment service for urgent and non-urgent health problems. Read more.
Get Involved
We are currently seeking patients a wide variety of patients to join our Patient Reference Group. Regardless of age, gender or medical conditions we would love to hear your views.
There are many ways to make a difference to Norton Medical Centre. You can join our Patient Group, Patient Reference Group, complete a comment form when you visit the practice or complete our online survey.
For more information about how you can help us to improve your medical care, please visit the Patient Participation section of the website.