How to Order Repeat Prescriptions
Ordering Your Repeat Prescription
There are numerous ways to order your prescription. Please remember it does take THREE FULL WORKING DAYS for a prescription to be processed and at reception, please allow an extra day if you are collecting from a pharmacy.
1. You can complete a form at reception and gain access online to your prescriptions. If you do not have access to the internet but have a representative who does, you can complete a form to allow them to register and order on your behalf.
THIS IS AVAILABLE 24/7 EVEN WHEN THE SURGERY IS CLOSED!
2. You can pop into the Surgery with your sideslip or complete one of our forms in reception with your details and list of medications on and place it into the designated and confidential white prescriptions box.
3. You can post your prescription requests or put them in the letterboxes on either side of the Surgery if we are not open.
Information
Click here to order Repeat Medications online
Patient instructions for ordering repeat medication online
NMC Guide to Ordering Prescriptions Booklet
NMC Over The Counter Medication Information
Click here for more Over The Counter Medication information
IMPORTANT Information for Patients - FRAUD REPEAT PRESCRIPTIONS
BE AWARE of non-NHS repeat prescription services
We are aware that repeat prescription services that are not legitimate NHS services are currently being advertised. Be cautious if an individual offers to pick up your prescription for you at a cost
Any advertisement for a legitimate NHS service offering repeat prescription service will display the NHS logo and the contact details of the organisation(s) providing this. If you have any questions or concerns about a service that you have seen advertised in your local area, please check with the County Durham and Tees Valley Clinical Commissioning Group (CCG), please ring 01642 746909.
For more information click here
Types of Prescription
Hospital Medications
FAQs
Order Online
Contact Us
Address
Norton Medical Centre
Billingham Road
Norton
Stockton-on-Tees
TS20 2UZ
Tel: 01642 745350
Monday to Friday 8:00am - 6:00pm
Online
Please use our Online Consultation Service to contact us online for an appointment or for queries by using our eConsultation link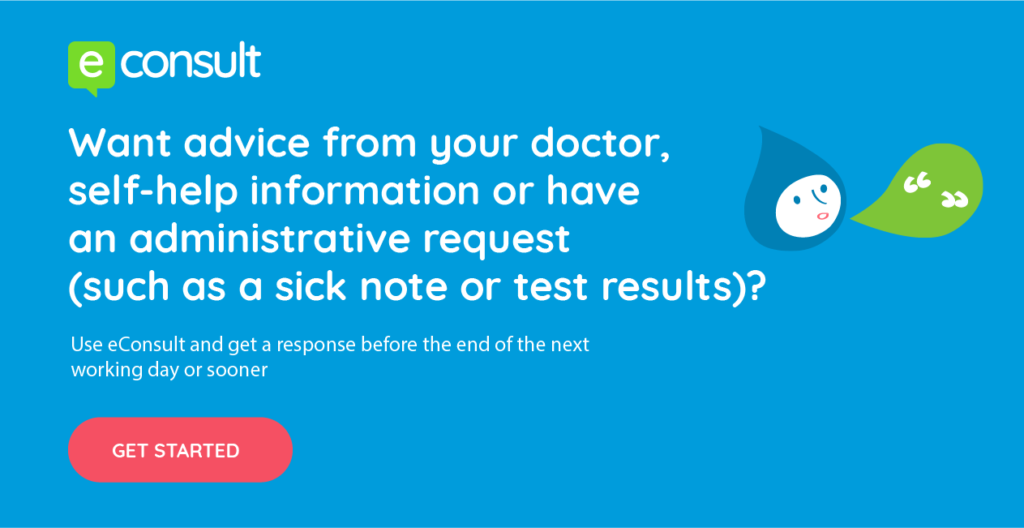 From Monday 27th November, our eConsultation service and telephone lines will both open from 8.30am.
PLEASE NOTE
The practice is closed on Thursdays between 12 noon and 2:00pm for staff training.
We are occasionally closed for training sessions, please see separate notices in the surgery and on the website for specific dates.
Closure dates can be viewed with our Opening Hours Page along with opening times.
Out of Hours
When the practice is closed call 111 for medical help or visit Out of Hours
Emergencies
Call 999 for Health Emergencies