Saturday Morning Sessions
We are providing extra sessions on a Saturday morning for appointments only. Opening times 8:30am - 11.30am for routine care.
Opening Hours
Urgent care
Routine care
Monday
8:00am - 4:00pm
8:30am - 6:00pm
Tuesday
8:00am - 4:00pm
8:30am - 6:00pm
Wednesday
8:00am - 4:00pm
8:30am - 6:00pm
Thursday
8:00am - 4:00pm
8:30am - 12:00pm
3:00pm - 6:00pm
Friday
8:00am - 4:00pm
8:30am - 6:00pm
Saturday
Closed
10:00am - 01:00pm
Appointments Only
Sunday
Closed
Closed
The surgery is closed on all public holidays.
Please note that the surgery will be closed for staff training on the following days/times:
The surgery will be closed on Monday 29th May 2023 for the Spring bank holiday
The surgery will be closed for staff training from 12.00pm to 3.00pm each Thursday
Out-of-Hours Care
When the surgery is closed you can access medical help or advice by calling 111. You should use the NHS 111 service if you urgently need medical help or advice but it is not a life-threatening situation. The call handler will assess your need and direct you to the most appropriate service. Your local Pharmacist may also be able to help with minor ailments (coughs, colds, sore throats, hay fever etc.) or queries about medication.
For immediate, life-threatening emergencies call 999.
If a health professional has given you a specific phone number to call when you are concerned about your condition, continue to use that number.
Call 111 if:
you need medical help fast but it's not a 999 emergency
you think you need to go to A&E or need another NHS urgent care service
you don't know who to call or you don't have a GP to call
you need health information or reassurance about what to do next
You can also get medical advice by using the NHS symptom checker.
You can find more information about NHS 111 on their website.
Contact Us
Address
Norton Medical Centre
Billingham Road
Norton
Stockton-on-Tees
TS20 2UZ
Tel: 01642 745350
Monday to Friday 8:00am - 6:00pm
Online
Please use our Online Consultation Service to contact us online for an appointment or for queries by using our eConsultation link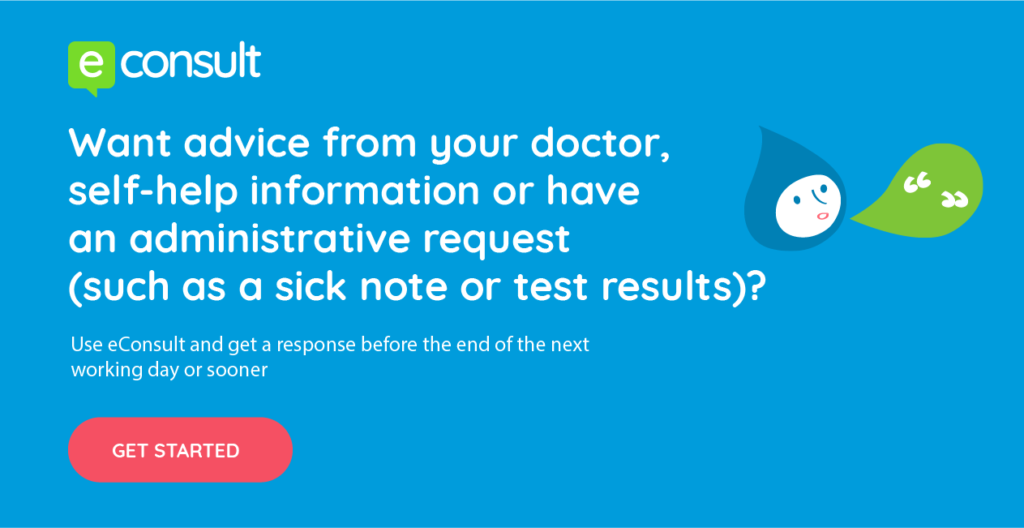 From Monday 27th November, our eConsultation service and telephone lines will both open from 8.30am.
PLEASE NOTE
The practice is closed on Thursdays between 12 noon and 2:00pm for staff training.
We are occasionally closed for training sessions, please see separate notices in the surgery and on the website for specific dates.
Closure dates can be viewed with our Opening Hours Page along with opening times.
Out of Hours
When the practice is closed call 111 for medical help or visit Out of Hours
Emergencies
Call 999 for Health Emergencies