Complaints Procedure
Any complaints or concerns you have about Norton Medical Centre are taken seriously and we will make every effort address these for you. Below is our Practice Complaints Procedure for you to follow and help us resolve any issues.
You can print our Complaints Procedure as a .pdf document here or collect a copy from the Surgery.
Practice Complaints Procedure
We always welcome the opportunity to deal with any part of our service which is causing you concern.
We operate a practice complaints procedure as part of the NHS system for dealing with complaints and our system meets national criteria.
We will do our best to resolve the problem as quickly as possible.
HOW TO COMPLAIN
Many problems can be sorted out quickly and easily as they arise and with the person concerned. If your problem cannot be resolved in this way and you wish to make a complaint, you should let us know as soon as possible as this will enable us to establish what happened more easily.
Ideally you should let us know of your complaint within a matter of days, or at most a few weeks, of the incident. If this is not possible, then you should let us have details
within twelve months of the incident that caused the problem, or within twelve months of discovering that you have a problem
Complaints should be addressed to Leigh Malloy, the Practice Manager, or to your doctor if you prefer.
Please address written complaints to:
Leigh Malloy
Practice Manager
Norton Medical Centre
Billingham Road
Stockton-on-Tees
TS20 2UZ
If you would prefer to speak to somebody on the telephone or in person regarding your complaint, please call the main surgery number:
01642 745350.
What we shall do
We will acknowledge your complaint within three working days, and then fully investigate and provide a full response within a reasonable timeframe. We will
establish what happened and what went wrong
identify how we can ensure the problem doesn't happen again
be in a position to offer you an explanation, or a meeting with the people concerned
make sure you receive an apology, where this is appropriate
COMPLAINING ON BEHALF OF SOMEONE ELSE
We must keep strict rules of confidentiality. If you wish to complain on behalf of someone else, we need to know you have their permission to do so. A note signed by the person concerned will be needed (unless they are too ill to provide this).
Taking your complaint further
If you have a problem, we hope you will use our Practice Complaints Procedure as this will give us the best chance of correcting whatever has gone wrong, and give us an opportunity to improve our practice.
If you wish to speak to someone other than ourselves regarding concerns about your healthcare then you can contact Healthwatch Stockton on Tees.
You may feel you need help and advice to make your complaint and there are people who can help you. You can contact the Independent Complaints and Advocacy Service (ICAS).
If you want to complain about the care you have received by the practice, but do not wish to follow the local complaints procedure, then you can contact NHS England Customer Contact Centre.
Having gone through the above procedures, if you are still not satisfied but do not wish to take the matter further within the practice, then you have the right to request an independent review of your complaint from the Parliamentary and Health Service Ombudsman (PHSO) within 12 months of the date of the final response letter.
Contact Details:-
Independent Complaints Advocacy Service (ICAS)
Evans Business Incubation Centre
Durham Way South
Newton Aycliffe
DL5 6XP
Freephone: 0808 802 3000
Email: aycliffeicas@carersfederation.co.uk

Healthwatch Stockton on Tees
Catalyst House
27 Yarm Road
Stockton on Tees
TS18 3NJ
For general enquiries Tel: 01642 688312
For information and advice Tel: 0808 1729559
Email: healthwatchstocktonontees@pcp.uk.net
Website: www.healthwatchstocktonontees.co.uk

NHS England Customer Contact Centre
PO Box 16728
Redditch
B97 9PT
Tel: 0300 311 22 33 (open 8.00am – 6.00pm)
Email: nhscommissioningboard@hscic.gov.uk

The Parliamentary and Health Service Ombudsman
Millbank Tower
Millbank
London
SW1P 4QP
Tel: 0345 015 4033

Contact Us
Address
Norton Medical Centre
Billingham Road
Norton
Stockton-on-Tees
TS20 2UZ
Tel: 01642 745350
Monday to Friday 8:00am - 6:00pm
Online
Please use our Online Consultation Service to contact us online for an appointment or for queries by using our eConsultation link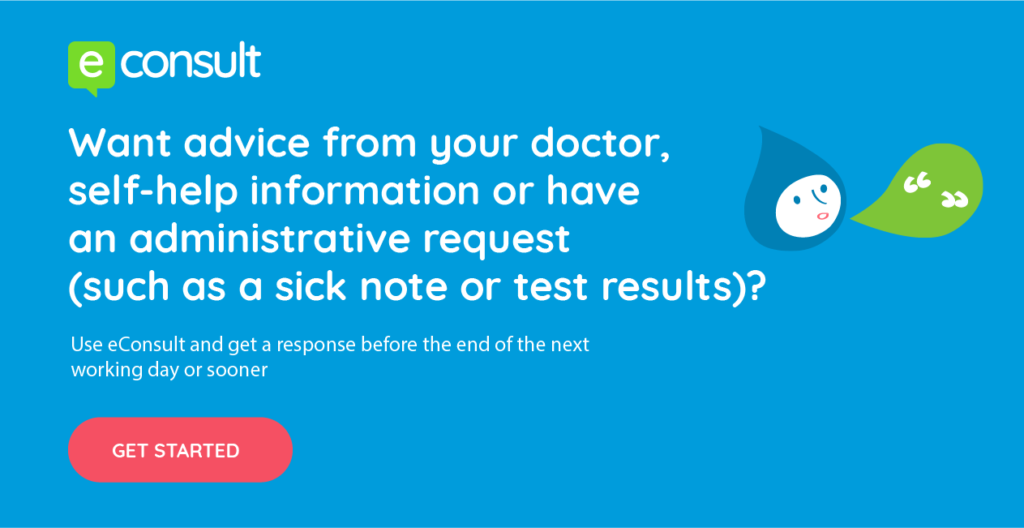 From Monday 27th November, our eConsultation service and telephone lines will both open from 8.30am.
PLEASE NOTE
The practice is closed on Thursdays between 12 noon and 2:00pm for staff training.
We are occasionally closed for training sessions, please see separate notices in the surgery and on the website for specific dates.
Closure dates can be viewed with our Opening Hours Page along with opening times.
Out of Hours
When the practice is closed call 111 for medical help or visit Out of Hours
Emergencies
Call 999 for Health Emergencies